One of the best things about summer is of course the much better weather coupled with the longer days which means that everybody is out and about more and tend to have a bit more of a smile of their faces. As a result of the better weather and the much less frequent downpours and gusting winds, it means that we can more easily dress fashionably without having to think of the practicality of our clothing choices against the elements. From our shoes to our coats, this consideration covers everything, including our handbags.
During the long winter months, we tend to find ourselves permanently attached to a dark-coloured and waterproof bag that will protect our possessions from any sudden outbursts from Mother Nature. However, summertime with its better weather is the perfect time to carry a lighter and brighter bag that more reflects our own styles. To give you some inspiration for some lovely summer bags even if you're on a budget, here are some great picks from the high street.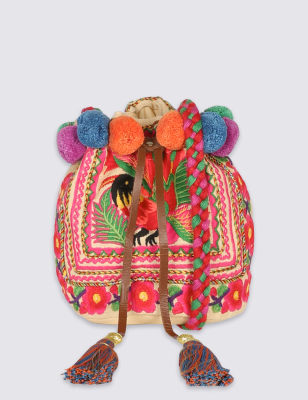 Across the body bags and heavy floral and brightly coloured embroidery are seriously in this year, and since pompoms remain a hugely popular trend in the fashion world, this glorious explosion of colour will be a great buy. This lovely bag comes from one of the most popular shops on the British high street, Marks & Spencer and it hits a number of key fashion trends squarely on the head. From the tassels to the braid, pompoms and embroidery if you want a show-stopping and eye-catching day bag, then this surely has to be it. It is also in a mini duffle bag style that is not only practical but another key trend this year. It is priced at £29.50 and is a gorgeous bag to have this summer.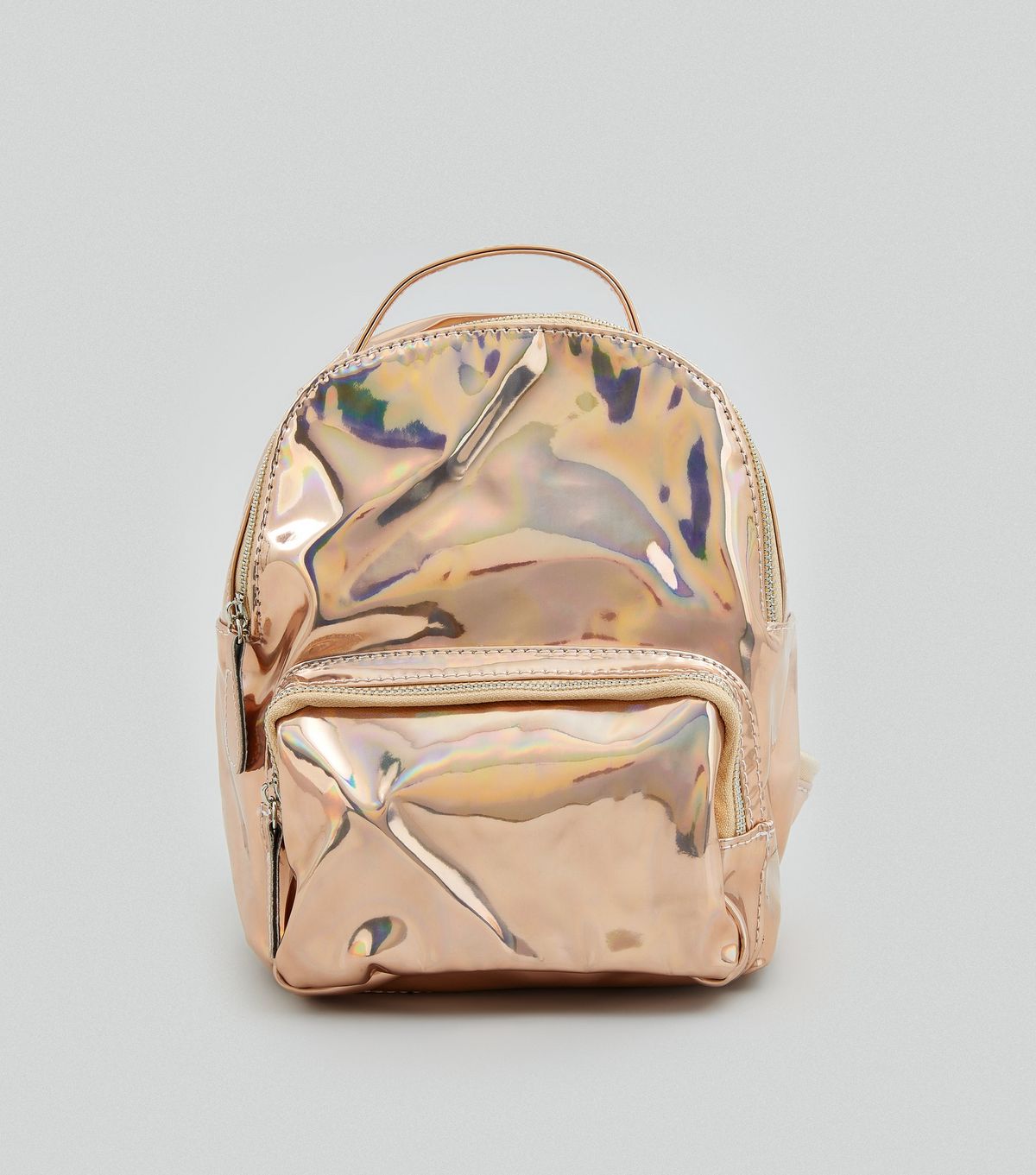 Now for an offering from another British brand, this ostentatious shiny rose-gold mini backpack from New Look will be absolutely perfect for toting around your essentials this summer. Rose-gold has obviously been the colour du jour for the last few seasons now and can be found on just about everything from phones to eye-shadow palettes, so it is no wonder that we are raving over this metallic beauty. Metallic shades have been seen to be a big hit on the catwalks, as have mini backpacks so this bargain piece at just £19.99 will have you looking edgy and chic this summer.
And finally for yet another bag from a great high street brand, this time Matalan, we love this ombre effect beach bag. Available in both lovely pink and blue pastel shades, a beach bag is always useful whether you are heading to the beach or not. Take it with you shopping to have a little extra bag space, or use it to take all of your essentials to work, you'll find that this trendy bag is really versatile. It only cost £8, but if you're a bit of a bargain hunter (we know we are!), then check out a Matalan discount code to get an even better deal when you shop online.